More Website Templates @ TemplateMonster.com - September08, 2014!
About the Company
DHATRI SOFTWARE SOLUTIONS PVT LTD. Dhatri is an IT professional services company focused on software development, integration, implementation, support and it provides software solutions and consulting services to organizations . Dhatri performs software design, development, integration, testing, and quality assurance offshore at its world class development, support .
At Dhatri, quality is beyond delivering error-free software. We view our processes and methodologies as an inherent feature enabling us to exceed customer expectations. Quality is a way of life at Dhatri, covering all processes, interactions and deliverables.
Our quality processes and methodologies enable us to effectively coordinate and communicate within Dhatri and with our customers. We have high-tech solutions that ingeniously connect people and processes. As a result, operations are more programmed, precise and efficient. Marketing, Human Resources, IT Infrastructure, and Finance organizations, with their numerous processes, are optimized with the entire quality initiative retaining a strong customer focus.
Directors
Mosmi Thakur - 7738059080/9619757510
Amit Chikane - 8879644525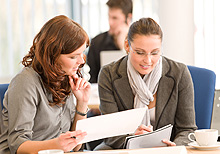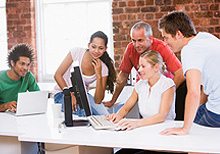 Digitization process has to synchronize with the unique working condition of our clients, to ensure achievement of the business objectives in terms of turnaround time ("TAT"), process adherence, quality metrics, data integrity, peak period performance and other important parameters.
Expertise comes only after working on several projects in this domain over a significant time and delivering sustained but consistent results. DHATRI SOFTWARE people have amassed a wealth of knowledge and experience in executing digitization projects across India.
Scanning & Imaging Software Technology helps to convert paper documents into the digital form. Our solutions have helped our customers to seamlessly transition to the new environment.